Getting the right mortgage
Our network
This isn't just about rates
You're off to a great start with a company that offers expertise, in-depth industry insight, exceptional resources, and exclusive access to a suite of innovative mortgage products. I look forward to being your personal mortgage planner and drawing up an individual plan that is right for you, for whatever your needs and situation:
---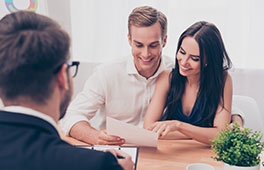 Buying a first or next home
When you're thinking of buying, it's wise to begin by talking with a mortgage planner - to understand how much mortgage you can manage, and to explore both traditional and innovative mortgage options.
---
Self-employed; no income verification
We understand business owners because we're business owners, too. What's more, we have a long list of institutional and private lenders that offer excellent mortgage options for self-employed Canadians. You don't fit in the neat box at the bank? That's okay; we don't have boxes, we have solutions.
---
Low payments; long amortizations or interest only
Sometimes, it makes good financial sense to keep your mortgage payments as low as possible to buy the home you want or to free up funds for investment or other uses. The good news is that there are several options available to help you lower your mortgage payments.
---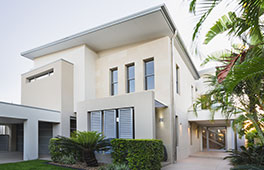 Investing in property
Investment properties - particularly smaller, residential real estate - are now accessible to many average Canadians. And as any homeowner will confirm, real estate has been one of the most attractive investment categories in Canada for the past decade.
---
Vacation/second homes
More Canadians than ever before are now spending quality time in their own vacation property. Cottages and chalets are now providing family memories for many average Canadians, who are taking advantage of innovative new mortgages that put these getaway homes within reach!
---
Renewals
Congratulations on your maturing mortgage. Now's a great time to look at the many innovative options and competitive rates available. This could be an important moment of opportunity.
---
Refinancing/debt consolidation
Mortgages generally qualify as good debt: they are usually available at the lowest possible rates, and they represent a good investment in a (generally) appreciating asset. Bad debt saddles you with high interest rates - often on depreciating assets. But if you have equity in your home, then you have an opportunity to turn bad debt to good debt - by refinancing and rolling high-interest debt into your mortgage for big interest savings.
---
Tapping into home equity
Maybe it just needs some new landscaping, an extra wing for your growing family, an expanded kitchen, or a swimming pool in the backyard! A record number of Canadians have taken advantage of the historic low mortgage rates and rising real estate values and have tapped into their home equity.
---
Credit repair
Often a new mortgage may be the best way to manage all of your debts. Moving your high-interest debt into a lower-rate mortgage is a great way to save on your overall interest costs, improve your cash flow, and begin the process of improving your credit rating. It's great news that the right mortgage can help establish your reputation for credit-worthiness.
---
---
We have long lasting partnerships with a vast network of over 50 lending institutions, including major banks, credit unions, trusts and other national and regional lenders. Our negotiating power and this wealth of product choice, including innovative new mortgages that are changing the industry, ensures the best mortgage and rate for your specific financial situation.
What does such expertise and access to a vast financial network cost? It costs you nothing. There are no arranging fees (oac). Instead, the lender we decide on together pays compensation for the services and solution provided, and only after your mortgage has closed. And since business is built primarily through referrals from satisfied customers, your positive mortgage experience is essential for my ongoing business growth.
While it is important to keep close tabs on competitive rates, there are other critical factors in mortgage design: like features and options, market trends, and your long-term goals. You need a mortgage plan that is a custom fit for you, and a planner who keeps in touch with you during your mortgage years. You deserve dedicated attention.
Your mortgage is a big decision and a powerful financial tool. I look forward to helping you achieve your financial and homeownership goals.